Apply to Riga Graduate School of Law
Apply to join RGSL and start your international career today! RGSL is the right place for you, if you are ready to challenge yourself and strive for excellence!
Apply to RGSL until 6 July and get more:
Excellent English language skills;
Exceptional knowledge in two fields from lecturers who are leaders in their field;
Wide opportunities to spend part of your studies abroad;
Fellow students from around the world;
Education recognized by employers.
Alumni speak: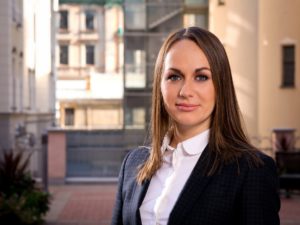 Most RGSL alumni, myself included, like to say that RGSL teaches you a certain "way of thinking" rather than just basic academic knowledge. By using intellectually stimulating and practical approaches, this broad and open minded "way of thinking" has been the key quality RGSL has given me as a young professional.
Marta Cera, "Law and Business" graduate, 2015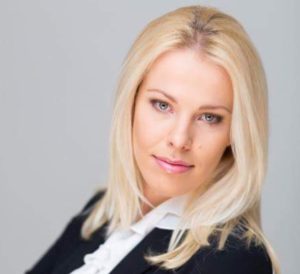 RGSL is like a journey through time – outside the school door you're busy with local tasks but once you walk into the school an international, dynamic and open environment meets you. About RGSL I can say that it is definitely a place where everyone can spread their wings. Each subject is an exquisite improvisation where each student is given a comprehensive academic base on which they can become a virtuoso on specific topics.
Baiba Jugane – Lintere, Masters programme graduate, 2014

RGSL offers two interdisciplinary bachelor study programmes:
Law and Business
Alumni of the "Law and Business" programme have in-depth knowledge in the field of law and a firm understanding of the business environment.
Law and Diplomacy
Alumni of the "Law and Diplomacy" programme have solid knowledge in the legal field, economics and international relations.
Admission to the Bachelor programmes

RGSL offers five Masters programmes:
International and European Law (academic + professional programmes)
Law and Finance (academic 1,5 years or 2 years programmes)
Public International Law and Human Rights
Transborder Commercial Law
European Union Law and Policy
Admission to the Masters programmes
How to apply?
Fill out the online application;
Attach your diploma or your last grade transcript;
Attach a motivation letter in English (max. 2 000 signs) showing your academic achievements plus other relevant experience (social projects, extra-curricular activities);
Attach a copy of your passport and a passport- sized picture;
Attach a proof of English language proficiency;
Submit your application until 6 July!
Want to know what is it like to be a student at Riga Graduate School of Law?
Try being a student! Come, meet our students and experience a day at RGSL. Apply in advance via e-mail paula.elksne(abols)rgsl.edu.lv – state your name, school and programme you are interested in.
If you have any questions concerning studies, please contact us: